Who We Are
Hawkeeyed is the new-age IT services corporate with upright track of success through innovative solutions and creative applications as the core features of our competence. Hawkeeyed services are prolific that include development, Maintenance, support of Enterprise applications, Custom applications, Web applications and Portals, being congruent and empowering solutions towards the business demands of our clients.
Our Services are delivered to clients in the most productive way and finely architectured to support the critical deliverables to ensure the mutual prospects.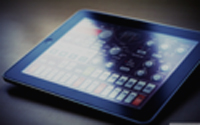 Hawkeeyed is a growth centric and professionally driven company with fair work practices, a People-Live ambience along with a good presence of business associations globally. A true professional place where careers meet challenges demanding creativity in each sphere of activity. Our focus on technologies is speared by a finesse team of attitude, values and strategic directives with our R&D in true practice to support the efforts.
Hawkeeyed's initiatives and solutions towards client's demands are continuous, weighing an edge over our competitors with ease. To summarize
We are ACCESSible to clients of all sizes,
ADAPTive to clients businesses and
ADVENTing decisive business solutions for progressive performance.
Hawkeeyed is a client-centric IT services company, where our approach is
Usage of Object Oriented approach enables the Hawkeeyed to identify and develop common objects and components within each project.
The standardized processes help development of re-usable objects, which helps speed-up the development cycle.
Usage of third party components for standard functionalities is also encouraged to reduce the system development and testing time.
Hawkeeyed has a strong foot hold in its delivering capabilities of its software services because of its prominent development methodology; an exceedingly engaging framework aims at delivering the prolific solutions to the clients. The frame work built on the gained experiences, has proficiently cut down a lot of typical phase wise implications of a project, where activities and deliverables are inline with each other.
Our architectural structure of the development methodology is set to gain a lot of advantageous results like maximum performance, top quality standards, downsizing redundancy and complexity.